Always family friendly public events at Scarborough House Resort!
Scarborough House Resort Public Events have Endless Possibilities!
Live music, Car Shows, Traditional Art Classes, Mystery Dinners, Fall Festivals, and more. We have built an amazing event venue, with beautiful green areas, covered pavilion, and a concert space for everyone to enjoy entertainment. Gather your friends and family, bring a lawn chair or blanket, and take in that country air. Sign up to be one of our vendors or on-call staffers. Our Magnolia Pavilion Bar is ready to serve you with refreshments, as well as some local flare concessions at our Scarborough Snack Stand.

WANT TO BE A VENDOR AT SCARBOROUGH HOUSE RESORT?
Cars & Coffee 8-26-2023 – Scarborough House Resort is proud to partner The Speedy Car Memez to host our first ever car show! Cars & Coffee is a nationally recognized event, where communities gather in the name and love of cars! Trophies and prizes, food, music and of course Coffee! Join us August, 26th at 8am till 1pm for another historic moment at Scarborough House Resort in Saratoga, North Carolina.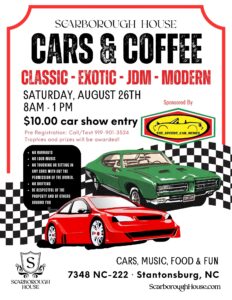 Bluegrass Concert 7-27-2023 – Scarborough House Resort is proud to present Shannon Baker and Sometime Soon. This local bluegrass band kocked it out of the resort. They were so good! We had food vendors, drinks, and a lot of local folks come on out. This was an evening of many historic moments at Scarborough House Resort.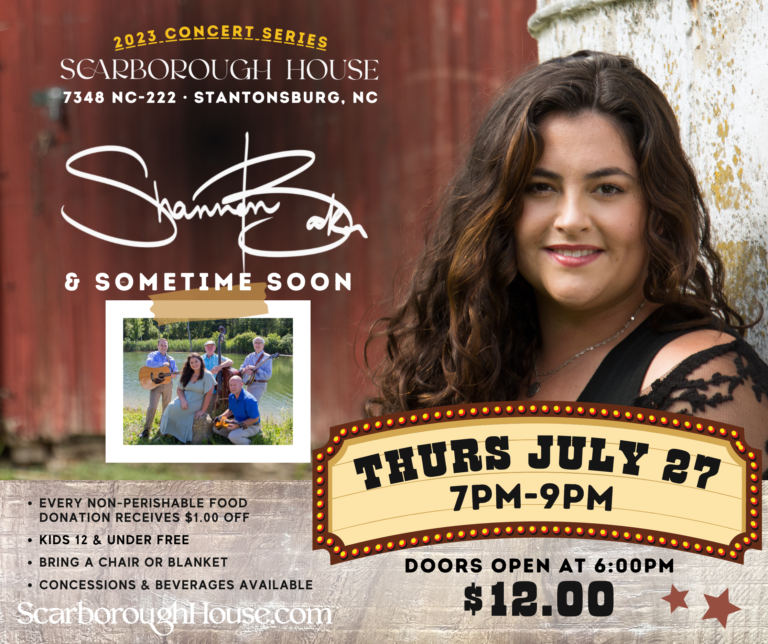 Juneteenth 6-19-2023 – Scarborough House Resort is proud to partner with Lane Street Project sponsoring a Juneteenth clean-up day at historic Odd Fellows Cemetery, on June 19 at 2100 Bishop L.N. Forbes Street, Wilson. For more information about LSP, visit www.afamwilsonnc.com. We are so thankful to have participated in this tremendous effort to restore these cemeteries. To read more about Lane Street Project, go here afamwilsonnc.com/tag/lane-street-project/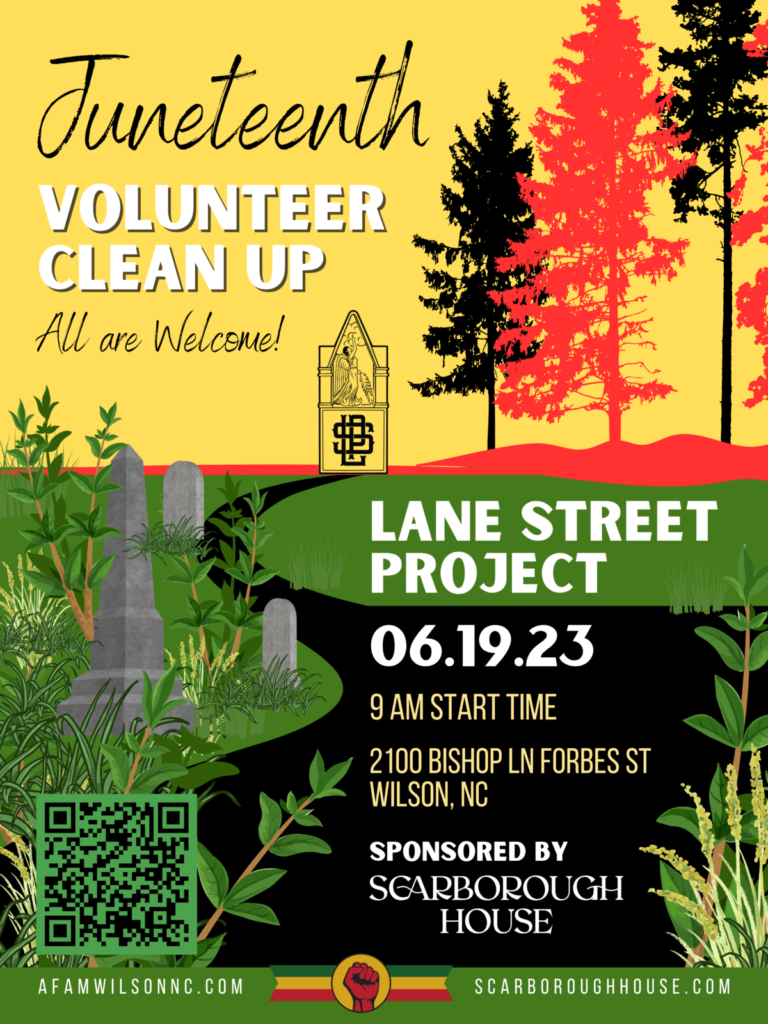 April 22, 2023 – Many enjoyed Teatime at Scarborough presented by Preservation of Wilson. It was a grand time! Even the Wilson Times wrote about the event and many great photos are posted on social media. We hope many more will attend next years tea.